COMPANY
The Professionals of Sports Marketing
We believe that the Sports business industry will be keep growing over the world. We support athletes to maximize their potentials. We are working for companies which sponsoring sports to creating an effective value for the sponsorship, as well. We provide our deeper knowledge, various experiences, and broad network over the world with our passion to contribute to growth of the Sports industry.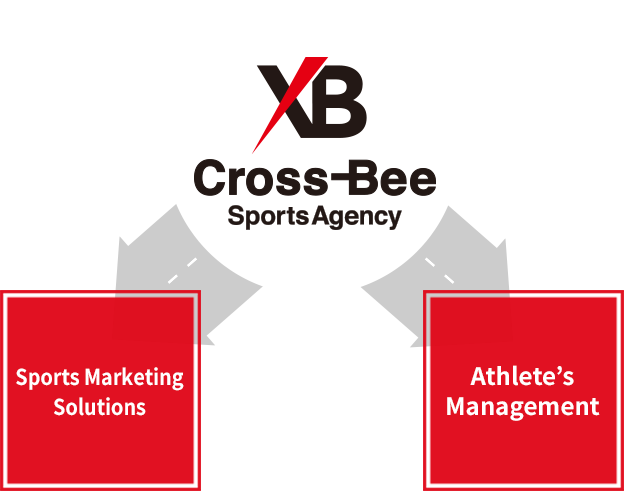 Sports Marketing Solutions
For maximize the value of sponsorship, we offer a complete solution to sponsoring company in entire activities of sports marketing.
Athlete's Management
A professional athlete needs to focus on performing their best. For the purpose, we support them as sports agent in various ways.
Our business
Company name:

Cross-Bee Sports Agency

CEO:

Mike Kanzaki

Our Business:

– Sports Marketing Solutions
– Athlete's Management
Contact
Contact:

Los Angeles Office (HQ in the US)
200 Spectrum Center Drive, Irvine, CA. 92618
info@cross-bee.com

Board Members
MIKE KANZAKI
1964

Born in Kumamoto, Japan

1982

Graduate "Sei-sei-ko Highschool"

1986

Graduate "Waseda University" and played baseball for four years.

1986

Has started professional career at "Recruit" which is major conglomerate company in Japan. Ad sales for over a decade.

1999

Joined to "JSM / Sports Marketing company"

2002

Founded a " WIZ inc" as a founder and CEO.

2003

Joined to "ADM / Sports agent company" as an Executive Director.

2006

CEO of "Cross-Bee" (Present)
TAK YAHIRO
1967

Born in Fukuoka, Japan.

1985

Graduate "Takatsuki-Kita Highschool" and played Baseball for 3 years.

1991

Graduate "Kyoto Sangyo University", and played American Football for 4 years.

1991

Has started professional career at "Recruit" which is major conglomerate company in Japan as sales for ad, and as event planner. Played American Football in the semi-professional league, and won the championship title.

2002

Joined to "ADM / Sports agent company" as a brunch manager.

2006

COO of "Cross-Bee" (Present)